Avid Fly-Fisher Gets Restored Active Lifestyle After Procedure With Dr. Patrick Curry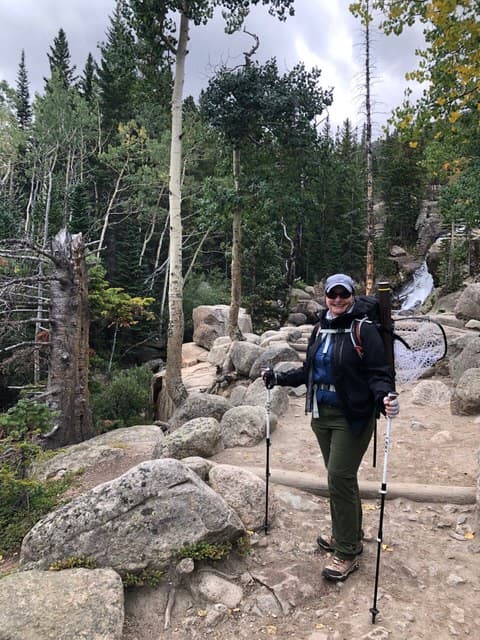 In September of 2020, Stephanie G., an avid fly-fisher and travel industry sales specialist, couldn't stand straight. Extreme pain shot up her lower back to the point of becoming immobile. She had been hiking through Rocky Mountain National Park when the pain suddenly progressed.
She managed to get herself home soon after, but she knew something wasn't right. Two weeks of debilitating pain, ER visits, physical therapists, and multiple doctors, and no one knew what was going on with Stephanie's back.
Even the medications she was offered provided no relief. She felt out of answers. "It was an urgent situation to where I couldn't stand up straight and couldn't walk," Stephanie said. "I began panicking—I couldn't walk up my own stairs."
Stephanie needed an orthopedic spine specialist immediately. Her primary care doctor provided a list of spine experts, and she chose Dr. Patrick Curry of BoulderCentre for Orthopedics & Spine. After calling his office, they soon scheduled Stephanie for X-rays, MRIs, and a follow-up appointment to discuss the available options.
By October 2020, Dr. Curry had identified the source of her lower back pain as a herniated disc and recommended a microdiscectomy to repair it.
"Typically, a lower lumbar herniation is an acute injury that can be treated with medication," Dr. Curry said. "But in Stephanie's case, those options weren't providing relief. I decided her best plan of action was a non-fusion, same-day procedure that decompresses the spine nerves and gets patients feeling better quickly."
"I knew I made the best choice. Dr. Curry was thorough, professional, and able to move quickly to remedy my immediate situation." Stephanie said. "After my procedure, I just did everything I was supposed to so I could properly recover."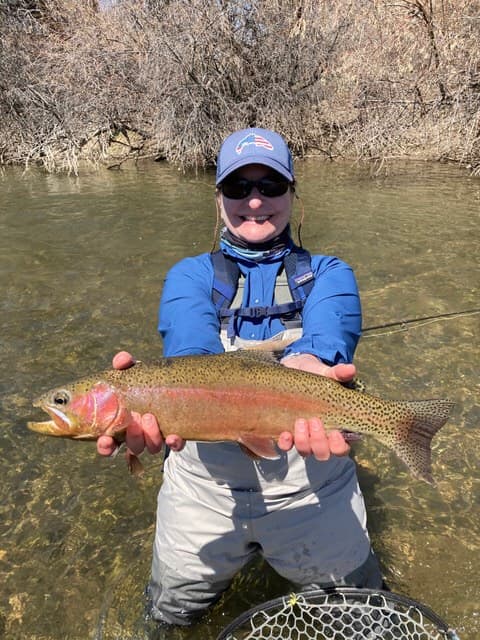 One year after the surgery, Stephanie remains confident in choosing Dr. Curry. Through physical therapy and an adherence to Dr. Curry's recovery instructions, Stephanie now does everything she did prior to her herniation. She got her life back and gets to enjoy hiking, fly-fishing, paddleboarding, and horseback riding without problems.
"I know that if something should happen in the future, I wouldn't hesitate to call Dr. Curry," she said. "After I saw him that first time, I didn't get a second opinion. That's the confidence that you want in your doctor, knowing they have your best interest at heart."
If unexpected back, neck, or spine pain affects you from living your normal and active life, consult with board-certified spine surgeon Dr. Curry by calling 303.449.2730 or scheduling an appointment online.
ATTENTION, PATIENTS! | Our offices will be closed on Monday, July 4th in observance of Independence Day. Have a safe and wonderful holiday!
x