Dr. Robert Leland Helps Local Hiker Get Back on the Trails
Like many area residents, Peter Lynch, 66, likes to stay active by hiking. However, this past spring he suffered a broken hip, which took him off the trails.
Fortunately, Robert H. Leland, MD, a board-certified, dual-fellowship-trained orthopedic surgeon at BoulderCentre for Orthopedics & Spine, was able to put his femur back together as well as set Peter up to walk again.
"From the beginning, even in the hospital, I was very clear with Dr. Leland and then each of my therapists on my goals," says Peter. "First of all, I needed to get strong enough to get my 70-pound Colorado Mountain Dog back from the breeder taking care of her while I rehabbed. My intermediate goal was to do a hike to a high-country lake by early fall, and my long-term goal was to return to alpine backpacking along the Colorado Trail."
After hospitalization, rehabilitation, and home therapy, Dr. Leland referred Peter to the therapy team at BoulderCentre for Orthopedics & Spine, where he continued working toward his goals with Ingrid Ching, DPT, CMPT, ATC, and Esther Min, LPTA.
"Ingrid and Esther were unflagging in their encouragement and support," says Peter. "The synergy of working alternately with the two of them turned into an immeasurable advantage."
After months of hard work, Peter was finally able to return to doing what he loved. He completed Sleepy Lion Trail with his dog as well as Coulson Gulch Trail and Switzerland Trail, and he has more hikes planned.
"I may be fairly active for a 66-year-old, but I am still a 66-year-old, and a broken hip is a mountain to climb, and Dr. Leland, Ingrid, and Esther have made it possible," says Peter. "I owe your practice more gratitude than I can possibly express."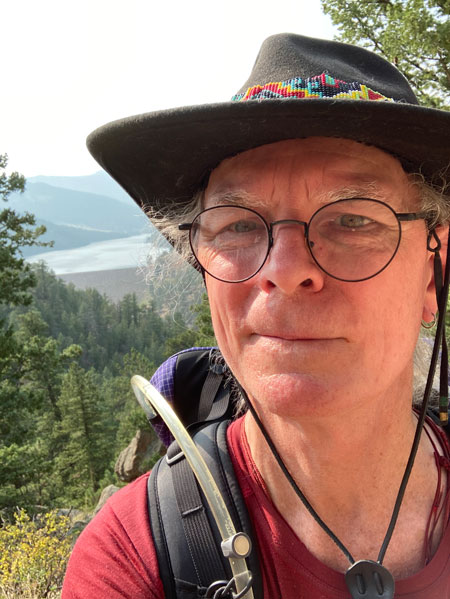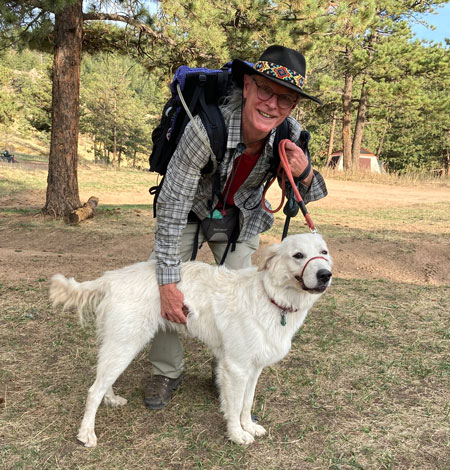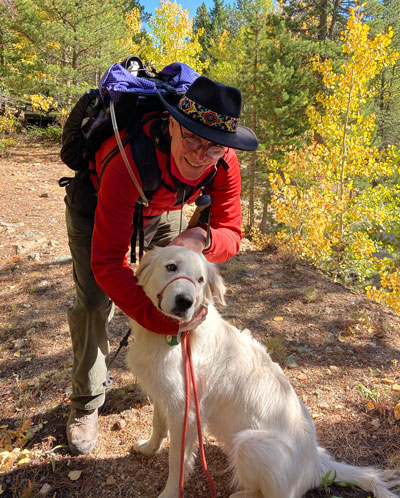 To learn more about hip injuries and care or to schedule an appointment with Dr. Leland, call 303.449.2730 or schedule an appointment online.