Lynn Scott Active and Pain-Free
Lynn Scott of Boulder Colorado shares her experiences with osteoarthritis and the total hip replacements that freed her from the pain that was becoming too much to manage. Here's her story…
I was referred to Dr. James Rector at Boulder Orthopedics (now BoulderCentre for Orthopedics & Spine) ten years ago by another orthopedic center in the Vail Valley. As a highly active 44 year-old rock climber and triathlete, I was diagnosed with severe osteoarthritis in my left hip. I continued to do sports at a high level; however, my pain became increasingly difficult to manage, and I eventually reached out to Dr. Rector to discuss treatment options. He recommended Birmingham Hip Resurfacing (BHR) as the best procedure for my specific condition.
It was extremely important to me that my surgeon understood my post goal surgical objective was to continue with a high level of activity as quickly as practical. I communicated my objectives to Dr. Rector, and we set goals to support my intentions. In October 2009, Dr. Rector performed Birmingham Hip Resurfacing surgery on my left hip with outstanding results. I immediately experienced relief from pain, and subsequently regained full range of motion. I returned to rock climbing and competing in triathlons within a year after my surgery.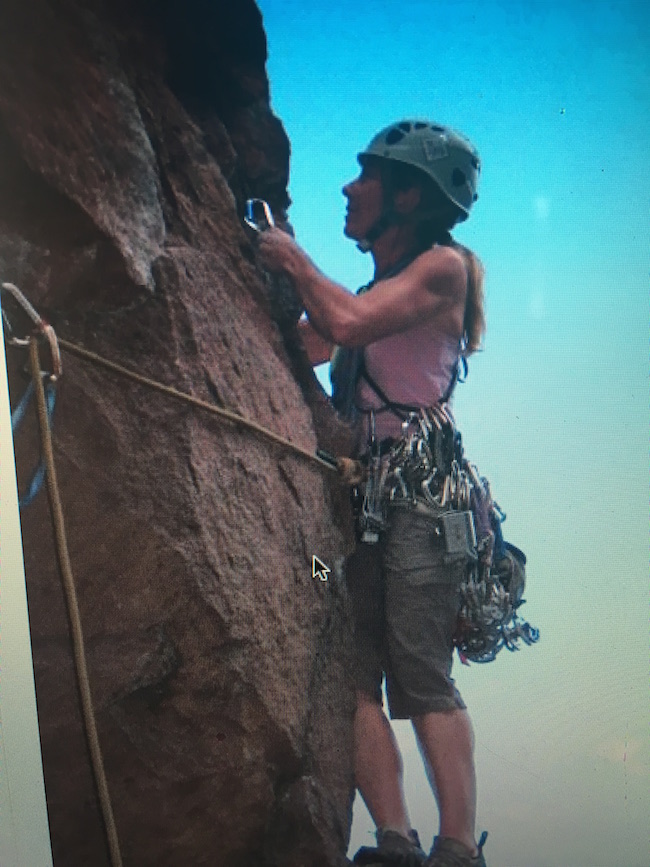 Six years after my BHR, I was diagnosed with osteoarthritis in my right hip, and in September 2015 Dr. Rector performed total hip replacement surgery on my right side. Once again my pain was almost immediately relieved, and my range of motion was virtually perfect. I was climbing in the gym eight weeks after surgery, biking at ten weeks, and running pain free eight months post operatively. At one year, my physical condition has returned 100 percent, and I have no restrictions on any of my former and present activities.
I highly recommend Dr. Rector and his team at BoulderCentre for Orthopedics & Spine.
I found and continue to feel that Dr. Rector treated me with extreme professionalism, and obviously I have complete trust and faith in his work. He and his team are dedicated, talented individuals committed to the health and welfare of their patients.
I refer to Dr. Rector as my "Hero," and the elation that I feel rock climbing, running, and biking pain free is immeasurable. Most importantly he has helped me reacquire my former quality of life!
Lynn Scott, Boulder Colorado
To schedule an appointment with Dr. James Rector, MD, at BoulderCentre for Orthopedics & Spine call 303.449.2730.