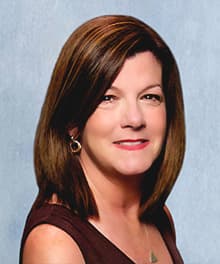 Catherine Higgins, CPA, MSHA
CEO/CFO, BoulderCentre for Orthopedics & Spine
Cathy Higgins came to the BoulderCentre for Orthopedics & Spine after 17 years of leading the Boulder Valley Individual Practice Association. Cathy is passionate about the preservation of independent practice in the community in which she lives and raised her family.
"I have nothing but respect for the BoulderCentre physicians, physician assistants, physical therapists, and our wonderful caring staff where we put the patient at the Centre of everything we do."
Colleen Kinlund
COO, BoulderCentre for Orthopedics & Spine
As all our thoughts are on the COVID 19 pandemic, we want to share an update on how BoulderCentre for Orthopedics and Spine is responding. The safety and health of our patients and staff is of utmost importance.
x