Specialties:
Back, Neck, Physiatry, Physical Medicine & Rehabilitation, Spine, Sports Medicine
Fellowship:
Spine and Sports Musculoskeletal Medicine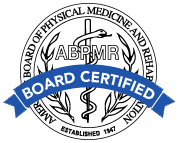 Dr. Ilya Igolnikov is a board-certified physical medicine and rehabilitation specialist with extensive fellowship training in the spine as well as sports musculoskeletal medicine. Available to see patients in Boulder, Dr. Igolnikov specializes in providing compassionate, experienced care for a wide array of spine, joint, and musculoskeletal injuries and conditions.
After completing an internal medicine internship at Flushing Hospital Medical Center in Queens, New York, Dr. Igolnikov underwent residency training in physical medicine and rehabilitation at Temple University and MossRehab in Philadelphia, Pennsylvania. He went on to complete additional training after his residency through a fellowship in spine and sports musculoskeletal medicine at the University of Pennsylvania, Penn Spine Center.
Garnering experience from his time as an athletic trainer and personal trainer as well as from his own athletic endeavors, Dr. Igolnikov has an in-depth understanding of the challenges and injuries athletes can face. His vast experiences aid him in accurately assessing, diagnosing, and treating a multitude of musculoskeletal problems as well as in helping athletes continue to perform at their best.
Specialty
Electrodiagnostic and nerve conduction studies
Diagnostic musculoskeletal ultrasound
Diagnostic neuromuscular ultrasound
Cervical, thoracic, and lumbar epidural injections
Cervical and lumbar radiofrequency ablations
Peripheral joint injections
Orthobiologics procedures (MSC, lipoaspirate)
Tenotomies, including Tenex®
Education
Bachelor of Arts in Kinesiology and Biochemistry: University of Colorado, Boulder, CO
Internal Medicine Internship: Flushing Hospital Medical Center, Queens, NY
Physical Medicine and Rehabilitation Residency: Temple University/MossRehab, Philadelphia, PA
Spine and Sports Musculoskeletal Medicine Fellowship: University of Pennsylvania, Penn Spine Center, Philadelphia, PA
Interests
In his free time, Dr. Igolnikov enjoys keeping active by doing CrossFit as well as Alpine skiing, hiking, rock climbing, and trail running.