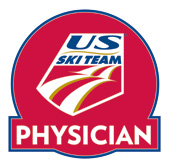 Specialties:
Hip Preservation and Replacement, Sports Medicine (Shoulder, Knee, Elbow), Regenerative Medicine
Fellowships:
Comprehensive Hip Surgery and Sports Medicine Surgery
Dr. Austin Chen is a board-eligible, dual-fellowship-trained orthopedic surgeon specializing in hip preservation and reconstruction and sports medicine surgery. His focus is on the treatment of hip pain and injuries, including femoroacetabular impingement (FAI) and hip labral tears. He has also subspecialized in the treatment of knee and shoulder injuries in athletes ranging from weekend warriors to professionals. He is a physician for the U.S. Ski & Snowboard team, traveling all over the world to World Cup events to provide coverage. Dr. Chen is currently involved in research and has authored or coauthored numerous research articles and book chapters in the field of hip and sports medicine surgery. He believes research is the foundation of providing optimal patient care.
Dr. Chen completed a comprehensive hip fellowship at the American Hip Institute in Chicago, Illinois, under the training of hip specialist and innovator Dr. Benjamin Domb in 2017. He also completed a sports medicine fellowship at Taos Orthopaedic Institute in 2016. He completed his orthopedic surgery residency and received his medical doctorate degree from the University of Illinois College of Medicine in Chicago in 2015 and 2010, respectively. Dr. Chen received a Bachelor of Science degree from the University of Notre Dame in 2005.
Specialty
Hip surgery

Hip arthroscopy and preservation
Hip impingement
Labral repair and reconstruction
Trochanteric bursitis
Gluteal tendon repairs
Hip replacement
Hip resurfacing
Hip fractures

Sports medicine surgery

Knee

Knee arthroscopy
ACL reconstruction and primary repair
Meniscal repair
Ligament reconstruction
Patellar and quadriceps tendon repair
Dislocating patella

Shoulder

Shoulder arthroscopy
Rotator cuff repair
Labral repairs
Dislocating shoulders
AC joint reconstruction (shoulder separation)
Biceps tendon repairs

Platelet-rich plasma
Education
Bachelor of Science: University of Notre Dame, Notre Dame, IN
Doctor of Medicine: University of Illinois College of Medicine, Chicago, IL
Orthopedic Surgery Residency: University of Illinois College of Medicine, Chicago, IL
Sports Medicine Fellowship: Taos Orthopaedic Institute, Taos, NM
Hip Surgery Fellowship: American Hip Institute and Hinsdale Orthopaedics, Hinsdale, IL
Distinctions and Recognition
American Academy of Orthopaedic Surgeons
The American Orthopaedic Society for Sports Medicine
Arthroscopy Association of North America
Notre Dame Orthopaedic Society
American Hip Institute
American Hip Institute

Dr. Chen is a proud member of the American Hip Institute. To learn more, please use the following links:
Dr. Chen is originally from Pittsburgh, Pennsylvania, but has spent most of his free time in the mountains pursuing his love of skiing, mountain biking, hiking, and other outdoor activities. He and his wife Lauren, a nutritionist, have a rescue mutt named Bailey and welcomed a baby boy in December 2017.
Boulder

4740 Pearl Parkway, Suite 200
Boulder, CO 80301

Lafayette

1000 W. South Boulder Road, Suite 218
Lafayette, CO 80026
"Very knowledgeable, experienced and willing to communicate details to me."