Specialties:
Sports Medicine, Shoulder, Elbow, Knee
Fellowships:
Dual Orthopedic Sports Medicine and Shoulder & Elbow Surgery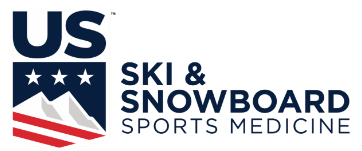 Dr. Brian Davis is a Colorado native and fellowship-trained orthopedic sports medicine and shoulder and elbow surgeon. Having completed extensive training in orthopedic sports medicine and shoulder and elbow surgery, Dr. Davis is highly skilled in treating a broad range of conditions of the shoulder, elbow, and knee. He specializes in arthroscopic surgery, fracture care, joint replacement procedures, sports injuries, ligament repair and reconstruction, cartilage injury and repair, rotator cuff repair, and limb realignment procedures. This includes using modern techniques and minimally invasive surgery to help get patients back on their feet.
Dr. Davis earned his Bachelor of Science degree in biological science from Colorado State University in Fort Collins before attending the University of Colorado School of Medicine in Aurora to complete his Doctor of Medicine degree. He then attended Baylor College of Medicine in Houston, Texas, for his orthopedic surgery residency, before pursuing an international surgical shoulder and elbow fellowship at the Lindenhofspital under Prof. Dr. med Ralph Hertel in Berne, Switzerland. Dr. Davis furthered his training with dual fellowships, starting with an orthopedic sports medicine fellowship at the UCHealth Steadman Hawkins Clinic Denver in Englewood, followed by another year of fellowship training in shoulder and elbow surgery at Western Orthopaedics/Denver Shoulder and Rose Medical Center in Colorado. During his sports medicine fellowship, he was a fellow team physician for the Denver Broncos and Colorado Rockies. He has also traveled internationally for slopeside coverage of US Ski & Snowboard team events and on medical and surgical mission trips to Haiti and Guatemala.
Using patient-centric, evidence-based care and compassion, Dr. Davis collaboratively works with his patients to help them understand their condition and get them back to their activities and sports through both nonsurgical and surgical methods. He uses the safest, latest, and most effective methods of treatment and offers a variety of surgical techniques to meet their individualized needs. Dr. Davis is passionate about helping injured patients, weekend warriors, and athletes of all levels return to peak physical condition by preventing, healing, or reconstructing their injuries so that they can get back to doing what they love.
Additionally, Dr. Davis is a valuable member of our sports medicine team. As an expert orthopedic sports medicine surgeon, he proudly collaborates with our doctors to provide patients with the highest level of comprehensive education and treatment. To learn more about our sports medicine team, please use the button below.
Specialty
AC joint separation repair and reconstruction
Arthroscopic and minimally invasive surgery of the shoulder, elbow, and knee
ACL, PCL, MCL, LCL repair and reconstruction
Biceps tendon repair or reconstruction
Cartilage repair and restoration
Elbow UCL repair and reconstruction (Tommy John)
Fracture care and fixation
Glenoid augmentation procedures (including Latarjet and distal tibial allograft)
Hyaluronic acid (gel) injections
Joint replacement and revision

Shoulder replacement (reverse and anatomic)
Revision shoulder replacement
Revision elbow replacement

Ligament repair and reconstruction procedures
Limb realignment surgery (osteotomy)
Meniscus repair (including transplant and partial meniscectomy)
Multi-ligament knee reconstruction
Orthobiologics
Patellar stabilization procedures
Patellar tendonitis
Pectoralis tendon rupture repair
Procedures for degenerative conditions
Quadriceps and/or patellar tendon repair/reconstruction
Rotator cuff repair (patch augmentation and superior capsular reconstruction)
Shoulder labral repair (including Bankart, SLAP repair, and Latarjet)
Shoulder stabilization surgery
Shoulder tendon transfer procedures
Sports injuries
Triceps tendon repair surgery
Education
Bachelor of Science in Biological Science: Colorado State University, Fort Collins, CO
Doctor of Medicine: University of Colorado School of Medicine, Aurora, CO
Orthopedic Surgery Residency: Baylor College of Medicine, Houston, TX
International Shoulder & Elbow Surgical Fellowship: Lindenhofspital with Prof. Dr. med Ralph Hertel, Berne, Switzerland
Orthopedic Sports Medicine Fellowship: UCHealth Steadman Hawkins Clinic Denver, Englewood, CO
Shoulder & Elbow Surgery Fellowship: Western Orthopaedics/Denver Shoulder and Rose Medical Center, Denver, CO
Distinctions and Recognition
U.S. Ski & Snowboard Association Sports Medicine Physician
Colorado Gray Wolves Women's Professional League Rugby Sports Medicine Team Physician
American Academy of Orthopaedic Surgeons
American Orthopaedic Society for Sports Medicine
American Shoulder and Elbow Surgeons
AO North America
Alpha Omega Alpha Medical Honor Society Member
Gold Humanism Honor Society Member
Interests
When Dr. Davis is not doing surgery or seeing patients in the clinic, he is happiest in the mountains, where he enjoys skiing, snowboarding, hiking, riding horses, and spending time with his wife and daughter. He also enjoys traveling, scuba diving, running, as well as playing volleyball, golf, and guitar. Be sure to ask him about his bowtie collection!
Click below to view Dr. Davis's photos.
Boulder

4740 Pearl Parkway, Suite 200
Boulder, CO 80301

Lafayette

1000 W. South Boulder Road, Suite 218
Lafayette, CO 80026