Dr. Brian Blackwood Featured in 50+ Marketplace News
Fellowship-trained hip and knee specialist, C. Brian Blackwood, MD, discusses treatments for hip or knee osteoarthritis in the latest issue of 50+ Marketplace News. Read the full article below.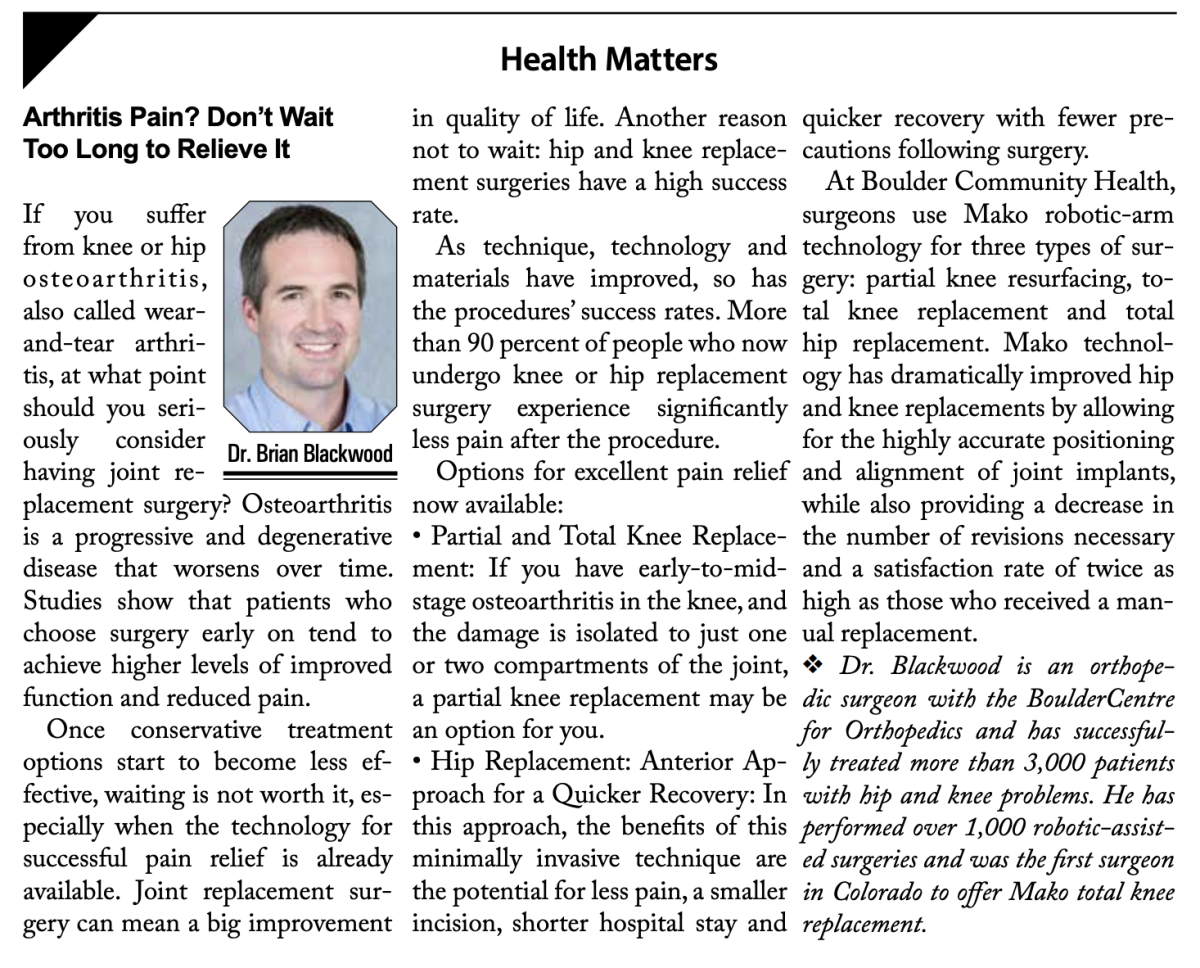 ATTENTION, PATIENTS! | Our offices will be closed on Monday, July 4th in observance of Independence Day. Have a safe and wonderful holiday!
x