Dr. Brian Blackwood Featured in 50+ Marketplace News
Fellowship-trained hip and knee specialist, C. Brian Blackwood, MD, discusses treatments for hip or knee osteoarthritis in the latest issue of 50+ Marketplace News. Read the full article below.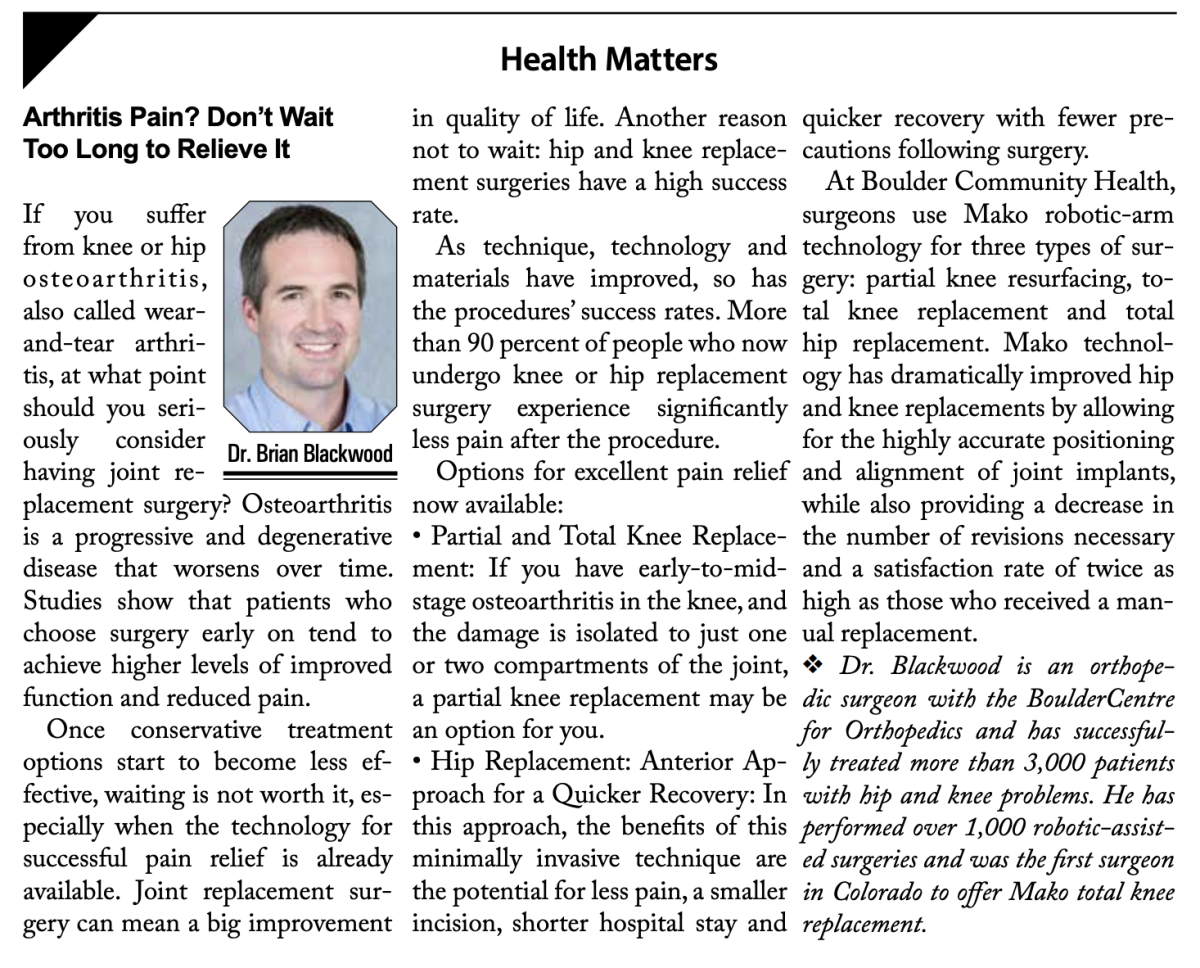 ATTENTION, PATIENTS! | We've been notified that our main number, (303) 449. 2730, is getting flagged as spam. We are working with the phone companies to get this resolved. In the meantime, please save this number as a contact in your phone to avoid missing a call from us!
x