Dr. Brian Blackwood Featured in 50+ Marketplace News
Fellowship-trained hip and knee specialist, C. Brian Blackwood, MD, discusses treatments for hip or knee osteoarthritis in the latest issue of 50+ Marketplace News. Read the full article below.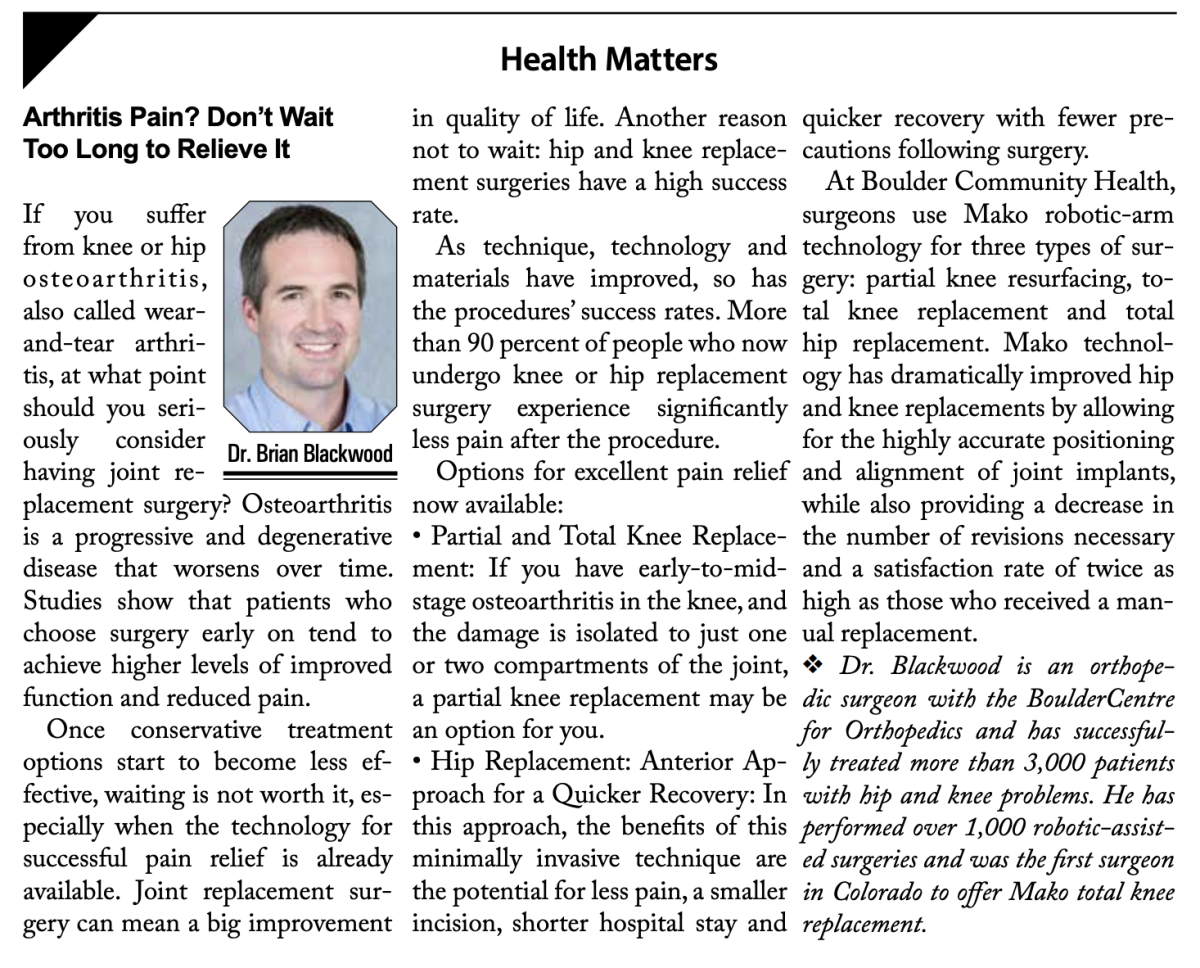 FREE DEMO DAY | Dr. Lynn Voss is sponsoring a free demo day at our Lafayette office on Thursday, March 30, for any patient who is interested in learning more about e-stem.
x