Mako SmartRobotics™ Total Knee Replacement
Dr. Brian Blackwood conducts a cutting edge Mako SmartRobotics Total Knee Replacement surgery in Boulder, Colorado.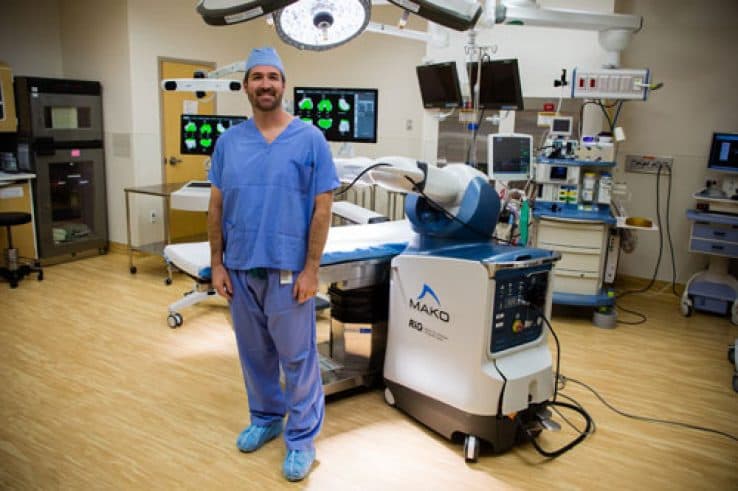 BCH's own robo doc couldn't agree more. "For Boulder to be one of the first dozen sites performing this surgery is a pretty big deal. We're on the cutting edge of technology," said Dr. C. Brian Blackwood, an orthopedic surgeon with BoulderCentre for Orthopedics & Spine and the only surgeon doing robot-assisted TKR in Colorado and, in fact, in the Rocky Mountain region. The next-closest hospitals capable of the robotic-assisted procedure are in Phoenix and Minnesota, he added.
Mako SmartRobotics Total Knee Replacement is Robotic Assisted
It's not by coincidence that the arrival of the million-dollar robot at Foothills aligns with the arrival of Blackwood 3½ years ago. Blackwood is a fellowship-trained hip- and knee-replacement specialist who, as part of his fellowship, spent time at Mako Surgical Corp.'s Fort Lauderdale, Fla., plant learning how to use the robot. Stryker took over the medical device company in 2013.
SEE Complete Article as shared by Boulder Community Hospital