NFL star Jason Pierre-Paul reminds you to be safe on July 4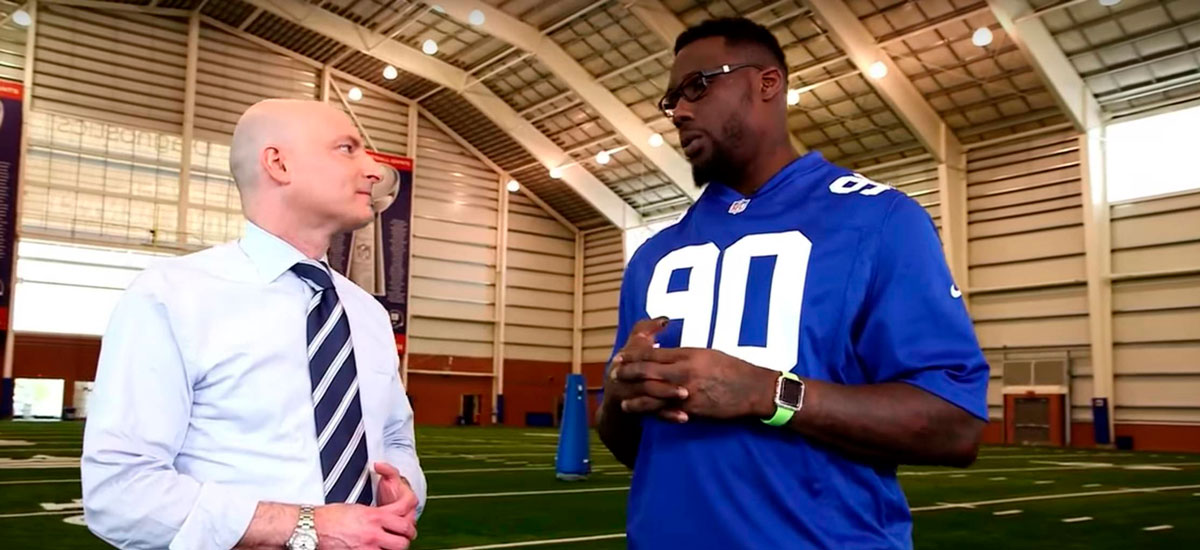 Pierre-Paul and the U.S. Consumer Product Safety Commission join forces to wish you a safe Fourth of July.
---
We've seen it in the days leading up to Independence Day and around any holiday that involves sparklers and fireworks: senseless accidents that have injured innocent bystanders as well as those who are celebrating.
---
No one knows this better than Jason Pierre-Paul, the NFL superstar who blew off portions of his hand in a fireworks-related accident last year while celebrating the Fourth of July. Pierre-Paul, who has not only recovered but is still an active defensive end for the New York Giants, appeared to have fate on his side following the accident. Others sadly haven't been so lucky.
The athlete has since become an advocate for fireworks safety, partnering with the U.S. Consumer Product Safety Commission to tell his story of a celebration gone wrong.
On Monday, exactly a year after the accident, Pierre-Paul sent out an Instagram post of his hand. Its caption included a moving message from hand therapist Debbie Austin, who helped Pierre-Paul rehabilitate his hand in order to return to the NFL.
Though the event was clearly life-altering for the athlete, Austin had nothing but kind words regarding his recovery.
Unfortunately, not every NFL star has heeded Pierre-Paul's tale. NJ.com was quick to call out Cincinnati Bengals cornerback Pacman Jones for his boastful Instagram video showing countless boxes of fireworks. The video mimics Pierre-Paul's fireworks haul last year, which included a U-Haul van filled with fireworks.
Taking that risk may feel worth it to Jones if he's eyeing that lucrative Jose Canseco tweet.
That's the only logic I can think of as to why a fellow athlete in the same sport would put his hands in harm's way. Pre-emptive hug for you, Pacman Jones.
Related Read: See our other post on Fireworks Safety Tips.
BoulderCentre for Orthopedics & Spine can help. Ask to see one of our certified physical and hand therapists or visit our hand surgeons page.
---
Article courtesy of The Daily Dot.
FREE DEMO DAY! | Dr. Lynn Voss is hosting a free demo day on Friday, December 15, for any BoulderCentre for Orthopedics & Spine patient who is interested in learning more about e-stim.
x